Geoffrey Luna & The Cartur Group's Marketing Plan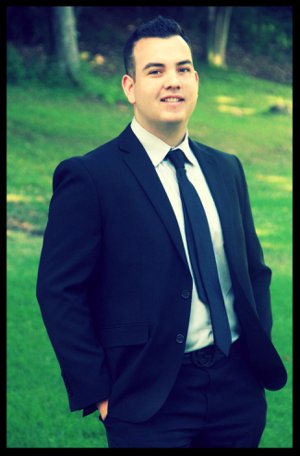 Things That You Have To Understand When Listing Your Home!!
A Recent Study Said Over 90% Of Home Buyers Will Google A Home Before They Go See It. In Today's Competitive Market The Internet Plays A Crucial Role In Listing & Selling A Property.
1. When
Any

Agent Lists A Home It Will Automatically Go On The Major Real Estate Websites Such As Zillow
, Trulia
, Redfin
, and Realtor.com
Ect.

These Websites Get Their Information From The MLS Not The Agents.
2. Cold Calling, Door Knocking, Mailers, Open Houses, Ect. Are All
Industry Standards

! Agents Should Already Be Doing This On A Daily Basis!
3.
With That Being Said The Real Question Is What Else Is Your Agent Going To Offer You?
The Difference
Our process is the same with every listing we get, it is a process that was developed to save homeowners thousands of dollars and receive a great service while still selling their home for the most money!
1. We Are On All The Major Social Media & Internet Outlets Exposing Your Home To The Fullest
2. With Every Listing We Do A Drone Video Of Your Home,
We Find That We Get Hundreds Of More Views When The Property Has A Video!!
3. We Will Do A Virtual Tour Of Your Home So Buyers Can See The Inside Of Your Home At Any Time Of Day Creating More Exposure Of Your Home! We Call It A 24/7 Open House!
4. 24/7 Real Estate Hotline That Will Be Attached To Your Property With A Recording Describing Your Property Never Missing A Call On Your Home!!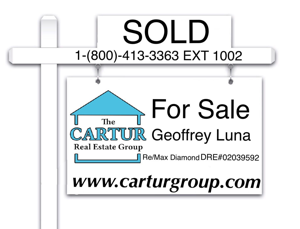 5. Open House Marketing Campaigns Generating More Traffic, When We Have Open House-Along With Putting Up Signs- We Run Internet Ads Reaching Thousands OF People Making Them Aware There Will Be An Open House!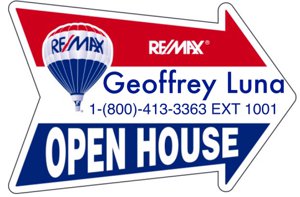 6. Professional Pictures! Since Everyone Will Most Likely See Your Home Online First, Don't You Think Its Important That The Pictures Are Quality!! (I Know Most SAY They Do But We See Every Day On The MLS This Isn't Always The Case)
These Are Just Some Of The Extras We Offer To Our Clients. Here Is An Overview
What We Will Do Automatically With Every Listing-(Industry Standards)
1. Door Knocking
2. Cold Calling
3. Mailers
4. Open House
5. Office Exposure (We Are With One Of The Largest Companies In The World Being RE/MAX)
What We Do Extra!
1. Professional Pictures
2. Drone Video Tour
3. Virtual Tour Of The Inside Of Your Home (24 Hr Open House)
4. Custom Website Exposure Reaching Thousands
5. Mass Social Media Marketing Exposing Your Home To The Fullest
And More!
Geoffrey Luna & His Team Have Sold Over 500 Homes In Southern CA!
Please Click Here And Verify Our Licenses!
*Over 25 Years Of Experience
*Listing & Buyer Specialists
*Master Negotiator
*Marketing Specialist
Find Us On
*
Remember!

It's One Thing To Be On Social Media, It's Another Thing To Generate Traffic To Your Social Media! Just Because Someone Is On Social Media Does Not Mean They Are Exposing Your Home To It's Full Potential!
We Will Do It Better
We Will Do It Faster
And
We Will Do It For LESS!
GUARANTEED